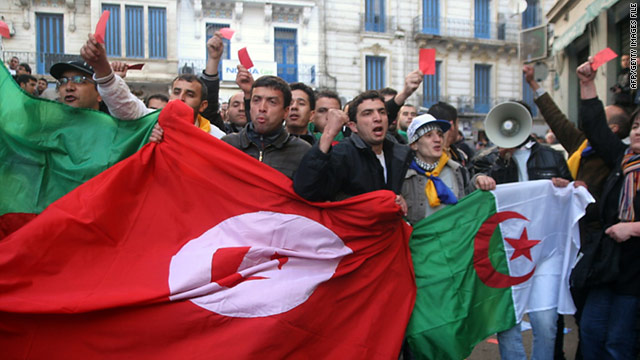 -- Police officers moved into place in the Algerian capital as protesters planned anti-government rallies Saturday to push for reforms in the north African nation.
The planned marches in Algiers are not authorized, sparking fears of possible clashes between protesters and government forces. They come after Hosni Mubarak resigned as president of Egypt a day earlier following weeks of protests.
Mubarak's ouster was preceded by last month's overthrowing of Tunisian leader Zine El Abidine Ben Ali, helping fuel demands for reform in the Arab world.
In the past few weeks, demonstrators in the region have protested against various issues, including unemployment, high food costs and corruption. The problems are similar to those that fuelled uprisings in Egypt and Tunisia.
Earlier this month, Algerian President Abdelaziz Bouteflika said he will end a decades-long state of emergency, according to a news report.
The state of emergency was imposed in 1992 to quell a civil war between the Algerian government and Islamist forces. However, opponents of the regime say the Islamist threat has long since diminished and that the law now exists only to muzzle any public criticism of the government.
Experts have said the announcement is a clear attempt by the Algerian leader to head off the kind of social unrest that toppled Ben Ali and Mubarak.