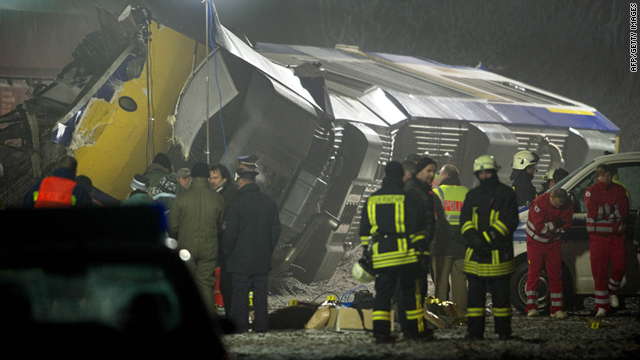 -- Ten people were killed and 43 were injured, 18 seriously, when two trains collided in eastern Germany late Saturday, a Magdeburg Police spokesman said.
The crash between a regional HarzElbeExpress passenger train and a freight train occurred less than two miles from the nearby town of Oschersleben shortly after 10:30 p.m. local time.
Portions of the train burned in the snow for about two hours.
Video showed rescue workers and investigators combing the wreckage and overturned cars.
Officials said many passengers were thrown from the train after the incident. The cause is unknown.
Investigators and emergency crews were at the scene early Sunday