I decided to post a bunch of Windows 7 tips just in case anybody else is having the same issue the answer will be here for them.
How to change monitor inactive time:
In your "control panel" click on "power options", then in the left-hand side panel click "choose when to turn off the display"
Then just send it to whatever you want to be.
Here's a screenshot of what mine looks like: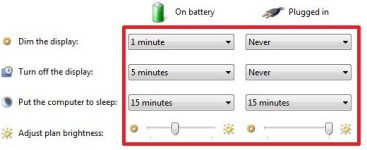 I hope this will be helpful somebody.