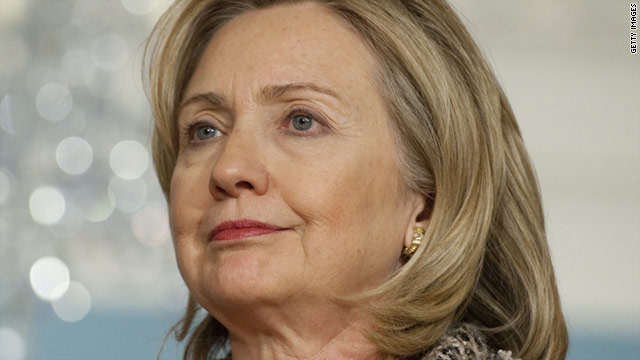 -- Secretary of State Hillary Clinton will visit Haiti on Sunday to discuss the nation's reconstruction efforts and the disputed November polls with top officials.
Clinton will meet with Haitian President Rene Preval, other political leaders and electoral candidates. She also plans to visit a cholera treatment clinic.
Haiti's political crisis will not be resolved until well into spring as the nation's election panel announced a timetable for a runoff and subsequent vote tally.
Electoral officials will this week announce the long-awaited results of the disputed presidential vote, with a runoff scheduled for March 20.
Final results will not be known until April 16.
Attempts to resolve the political turmoil came as the toll in the nation's cholera outbreak surged past 4,000, the public health ministry said.
More than 200,000 people have been sickened and 4,030 have died as of January 24, according to the latest report posted by the ministry.
Haiti, which was struck by a massive earthquake a year ago, has been struggling to recover. Its troubles were compounded first by cholera and then by the November 28 presidential elections that became mired in controversy.
In early December, the electoral council announced that former first lady Mirlande Manigat had won but lacked a majority of votes for an outright victory.
Initial results put her in a runoff with Jude Celestin, a protege of the president.
The third-place candidate, popular musician Michel Martelly, claimed he had won more votes than Celestin and a review of results by an Organization of American States team supported that contention. That review suggested that Martelly earned a spot in the runoff.
It's unclear whether Preval's ruling Inite (Unity) party plans to withdraw its support of Celestin in light of the election review.
Discontent with Preval and his government manifested itself on the streets of Haiti after the preliminary results were announced. Haitians charged vote fraud and burned cars, tires and Celestin's campaign headquarters in Port-au-Prince.
The electoral council said it will announce the final results of the first round on Wednesday.