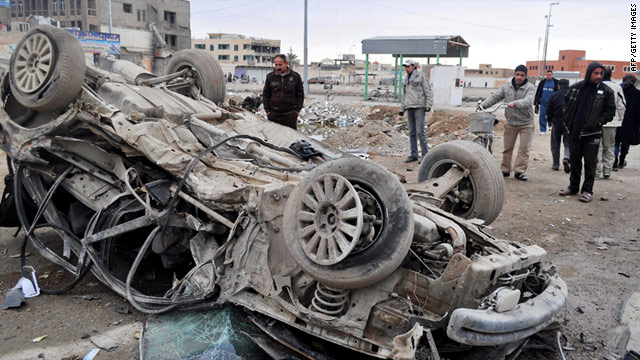 -- The death toll rose Friday, a day after there was a string of attacks in different areas in Iraq.
Police said five emergency police officers were killed when a suicide bomber drove an explosive-laden vehicle and struck an emergency police patrol in central Ramadi on Thursday night.
Ramadi is located in Anbar Sunni province west of Baghdad.
Separately, the chief of an anti-terrorism squad was shot and killed Thursday night in central Tuz Khormato, a town north of Baghdad.
The official, Captain Abbass Nuri, driving in his car with his family when gunmen attacked occurred, police said. Two of his children were killed and his father was critically wounded.
These incidents bring the toll from Thursday's violence to 22 people killed and 44 wounded.