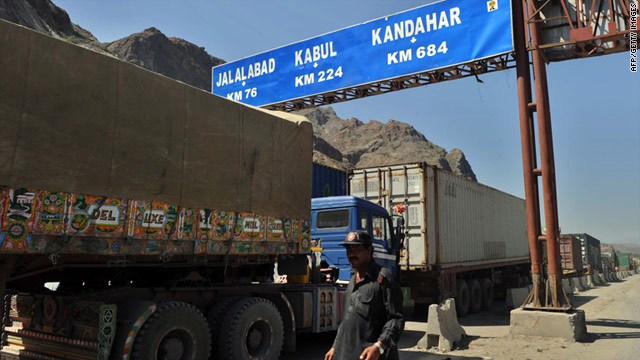 -- Armed militants in Pakistan set fire to two trucks taking supplies to U.S. and NATO troops in Afghanistan, police told CNN on Sunday.
The four militants riding on two motorcycles opened fire on the trucks and brought them to a halt in a town southeast of Quetta in Baluchistan province, said police official Nadir Baloch.
When the drivers of the trucks fled the scene, the militants doused the trucks with gas and set them on fire, police said.
No one was hurt and the militants escaped.