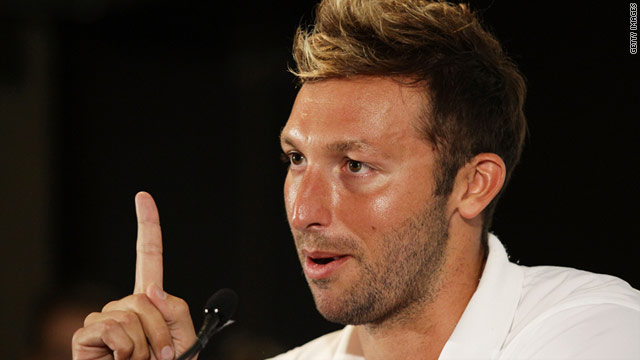 -- Five-time Olympic champion Ian Thorpe is to return to competitive swimming and is targeting the 2012 London Olympics to add to his impressive medals tally.
The 28-year-old Australian confirmed his decision at a press conference in Sydney Wednesday saying a visit to the "extraordinary" swimming venue for next year's Games had helped him make up his mind.
"I could actually taste it... and I haven't felt this way about swimming for a very long time," he told gathered reporters.
Nicknamed the "Thorpedo", the legendary freestyler retired from swimming in November 2006 after collecting nine Olympic medals, 11 world championship and 10 Commonwealth Games golds as well as a host of world records.
He plans to target the 100 and 200m freestyle relay events and would also like to compete in the individual events at those distances. Thorpe ruled out a crack at the 400m freestyle, arguably his best event, saying he did not have time to train for that distance.
Thorpe, who will prepare in Abu Dhabi to avoid the media spotlight in Australia, must wait at least nine months before can make his long-awaited return.
Under the regulations of world governing body FINA, competitors must be registered for drug testing for at least this period.
His immediate target will be the Australian Olympic trials in March 2012, hoping to earn a spot in their strong squad.
Thorpe said he had also been inspired by the success of his friend Geoff Huegill, who made a successful return at the Commonwealth Games in New Delhi last year.
"It hasn't been something that I have taken lightly in making a decision to return to competitive swimming but I actually made a decision in September," Thorpe said.
His comeback throws up the intriguing possibility of a renewed rivalry with American great Michael Phelps, who won eight golds medals at the 2008 Beijing Olympics.
"You say there's a rivalry, I think of the American team as my friends as well. We wish them well, but not too well, (that) can be the official message," he added.
Thorpe has spent his time in retirement mixing television work with fashion design and other business ventures.