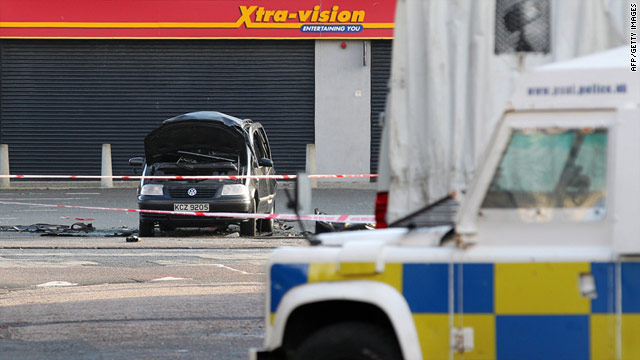 -- Police in Northern Ireland said Tuesday they had arrested three men in connection with an attempt to lure officers to their deaths in a bomb attack last month.
The suspects, aged 33, 34 and 38, are being questioned about two devices planted in north Belfast at the end of January.
The Police Service of Northern Ireland said a child's bicycle was used to hide one of the bombs. The booby trap device was attached to the bike then placed beside a scout hall in a busy residential area, police said.
On January 25, following a number of warnings, officers discovered the first bomb close to a video shop on the Antrim Road. Police believe they were lured to the scene after a window was smashed in the store.
The bike bomb was found in a follow-up search. Detectives have released images of the bike and of a man at the video store.
Although neither bomb exploded, senior investigating officer Detective Chief Inspector Justyn Galloway said "a trap had been put in place to kill police officers which could easily have murdered members of the public."